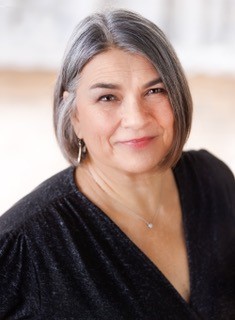 I have worked as a pediatrician for 32 years on the west side of Michigan. During my career as a primary care physician, I have been privileged to care for children and adolescents, and know that their success is closely tied to mental wellness. Parents rely on healthcare providers to be the go-to professionals when it comes to concerns about their children and we need to be experts in behavioral health.
Knowing that the emotional well-being of children is at the core of their total health, I have collaborated with other professionals to develop processes and protocols to strengthen our cross-disciplinary diagnostic and behavioral healthcare models.
I have been fortunate to work within a hospital environment where collaboration was encouraged. When given the opportunity to collaborate with other healthcare professionals, we have always come to a better, more comprehensive care solution for our patients.
It is this kind of cross-disciplinary collaboration that I hope to bring to healthcare and educational environments so that behavioral health care will be fully integrated into their patient care protocols.
According to WHO statistics, 250,000 patients are diagnosed with brain cancer. It usually occurs at great depth, making it difficult to remove and threatening to damage neighbouring healthy tissue. Medulloblastoma is a form of brain cancer whose cells are able to spread through the cerebrospinal fluid to other regions of the nervous system and dexilant price generate metastases that are almost unaffected by chemotherapy. On average, about 47-60% of patients die after 5-10 years, even after the primary tumour has been successfully removed.